Luxury minivan guided travel and vacations


Discover Italy with your own private
chauffeur guide

A La Carte Italy Tours offers exclusively private driver-guide tours. All our tours are custom-made to suit your needs, tastes and dates, and are run on an exclusive basis. We never mix passengers who do not know each other.
Flights & airfares to Italy

Due to airline regulations, A La Carte Italy Tours is unfortunately unable to supply your international flights at advantageous conditions.
For your international flights to Italy, A La Carte Italy Tours recommends you try the nearest travel agent, or contact your preferred airline.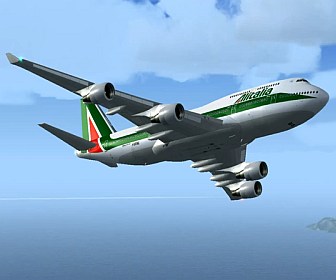 If you have some time and patience, it is sometimes worthwhile experimenting with the airlines' online booking systems. Try, in particular:
Alitalia (the national Italian air carrier)
,
Swiss
,
Delta Air Lines
,
United Airlines
,
American Airlines
,
US Airways
.

On some occasions, flights may be easier or better with one of these airlines: Lufthansa, KLM, Austrian, Air France, Lot.
To what airport in Italy should I book my flight?
Many of our suggested tours start and end in Milan, as this is the best-served international airport in Italy, offering the best intercontinental airfares. There are, in fact 2 separate airports in Milan:
• Linate (LIN), relatively close to the city center of Milan (9 miles), but rather crowded
• Malpensa (MXP), further away North (30 miles), but potentially interesting if you have already visited Milan and want to avoid its traffic
If you are unsure or this does not make a difference, use the 3-letter code MIL for either of the airports in Milan.
Whatever airline you choose, it is likely that they will offer flights to either of these airports. Airfares will most likely be identical.


Alternatively, you may want to lookup the availabilities to the airports of Rome (Fiumicino - FCO) or Naples (type "NAP" for Naples Capodichino, to avoid confusion with Naples in Florida). Venice (VCE) and Florence (FLR) have only a few inbound flights from other continents (most international flights arriving into Venice and Florence are from other European cities).


Which airline should I choose for my flights to Italy?
It is not a good idea to be influenced by the latest headlines to decide which airline to choose. Latest accidents, crashes, mechanical failures, strikes, cancellations, financial troubles etc., are easy subjects for the press. Understandably, you are not inclined to consider an airline that has been recently mentioned in your favorite newspaper or television news program with these kinds of troubles. Any statistician will tell you however that a recent accident makes the likelihood of the same airline having another accident in the near future a very small possibility. Common sense will also indicate to you that an industrial dispute among luggage handlers might make the likelihood of your suitcases being lost greater than average. How to separate the genuine concerns from the purely theoretical ones?
The truth is that, no matter how carefully you evaluate the risks, there are simply no guarantees that the flight you take won't be late, that your baggage won't be lost or damaged. After all, perfection is rare - especially in the airline business! So no matter what the numbers may show, the real choice of which airline you pick probably comes down to just one word: airfares.